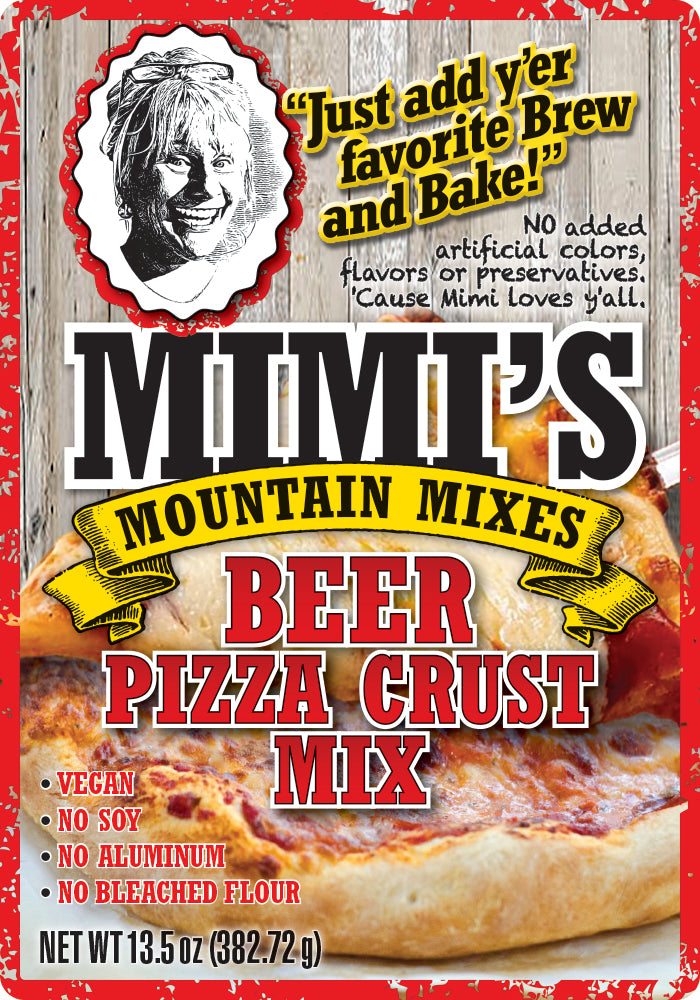 BEER PIZZA CRUST MIX
What's better than a fresh, hot pizza baked in your own oven?  Absolutely nuthin!  That's right, and Mimi brings her delicious, yeasty pizza crust to your home, easy-peasy.  You add the beer (or carbonated beverage), a teensy-tiny bit of canola or vegetable oil and you'll be hearing, "Buonissimo Y'all"  
Vegan, no soy, no trans fat, no preservatives or artificial flavors or colors 'cause Mimi loves Y'all.