Mimi loves ya'll and wants you to save on shipping!
That's why she uses USPS FLAT RATE Shipping!
$8.95 FLAT SHIPPING RATE
You pay the same no matter how much your order. Orders usually arrive in 2-5 business days.
Testimonials
We had the Molten Fudge Cake last night and OMG, it is amazing! We added a can of cherry pepsi and it was like a chocolate covered cherry cake!! Amazing!! The only bad part is, it said 12 servings, and the 4 of us could not allow that!! Thank you for making such tasty, easy, and fun mixes!!

Erin Greene
Everything I've ever made is absolutely divine! I always keep an assortment of them on hand for whenever I cook dinner or need something to take to a party! With gluten free options, Mimi's really has something for everyone! (Also, they're so nice if you get to meet them at the Mountain State Fair!)

Brett Hargis
Made the cinnamon spice beer coffee cake with my husband and was surprised by how soft, fluffy and amazing this instant mix tasted! Would totally buy it again!

Anida Kleege
So easy to make and super yummy! Made the pretzels with a stout for a darker color.

Sarah Johnson
I purchased the Red Pepper Chili Beer Bread for my son at a Grape Stomp in North Carolina. We live in New York City. The bread turned out excellent. Easy to follow directions. We are looking forward to ordering and making the Chocolate Beer Cookies. 

Joan Kline
I just made the Italian Herb Beer Bread with a lager ... in a cast iron skillet, delicious !!!

Donna Gamble
Mimi's Mountain Mixes, LLC is inspected and approved by the NC Department of Agriculture and FDA.
Member of Specialty Food Association (formerly the National Association for the Specialty Food Trade)
Certified as a "GOT TO BE NC" product and a member of the NC Specialty Foods Association.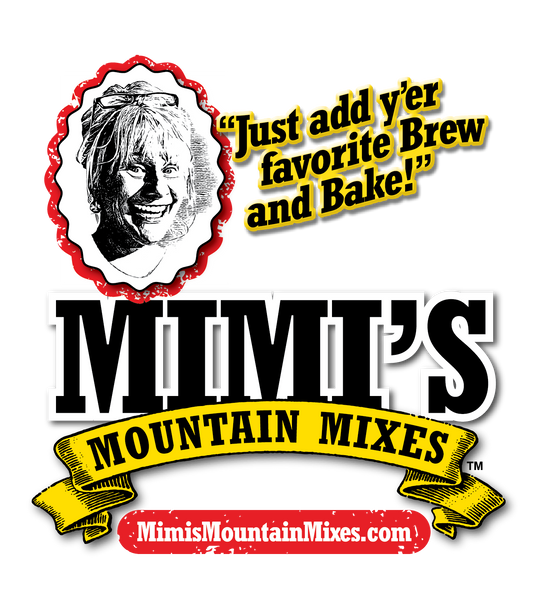 "HOME COOKIN' MADE SIMPLE"
MIMI HAS A PASSION FOR DELICIOUS FOOD THAT'S EASY TO MAKE & BAKE.
VEGAN & NO ARTIFICIAL NUTHIN'
SHOP NOW